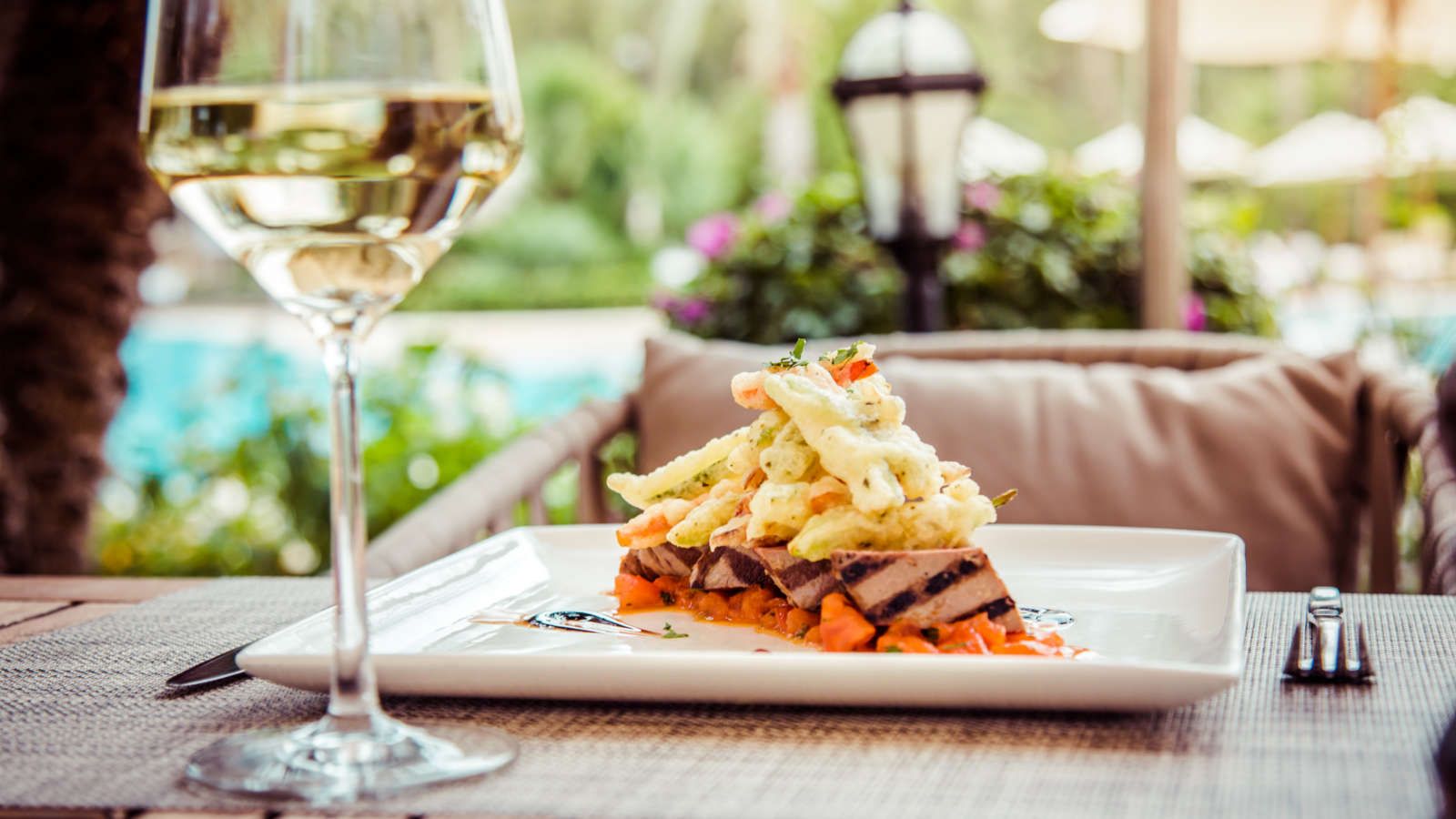 Tapas and wine at Sheraton Mallorca Arabella Golf Hotel
EXECUTIVE CHEF | DANIEL LÓPEZ
Daniel López was born in 1977 in Palma de Mallorca, and discovered his passion for cooking in 1994, thanks to a good friend who accompanied and motivated him to start taking cooking classes. From then on, Daniel continuously worked on improving his knowledge and skills by working in different local restaurants and companies, and kept studying the art of cooking.
In 1996 Daniel started to work as an apprentice at the Sheraton Mallorca Arabella Golf Hotel. This was a very instructive time of his life where he was able to make the next step in his career. Due to his remarkable efforts he was offered a position as Assistant Cook at the Sheraton Mallorca, where he stayed for a year until he left to complete his civilian service. Cooking seems to be his destiny, since he was asked to cook during his civilian service.
Cristóbal Angulo, former Chef of the Sheraton Mallorca, called Daniel at the end of 1997 to ask if he was interested in returning to the hotel as part of the kitchen team. He did not think twice and accepted. From there on Daniel López has made 1000 experiences and adventures with the "Sheraton Family", as he calls them.
At the Restaurant La Bodega del Green, Daniel López, cooks with passion combining the traditional cuisine with the modern cuisine. For him the most important when it comes to cooking, is the base of a plate, since a nice, modern dish will still dissapoint when the base is not good in terms of healthiness and nutritious. Just after making sure that every dish at the Bodega del Green has a good base, he concentrates on the details and the presentation.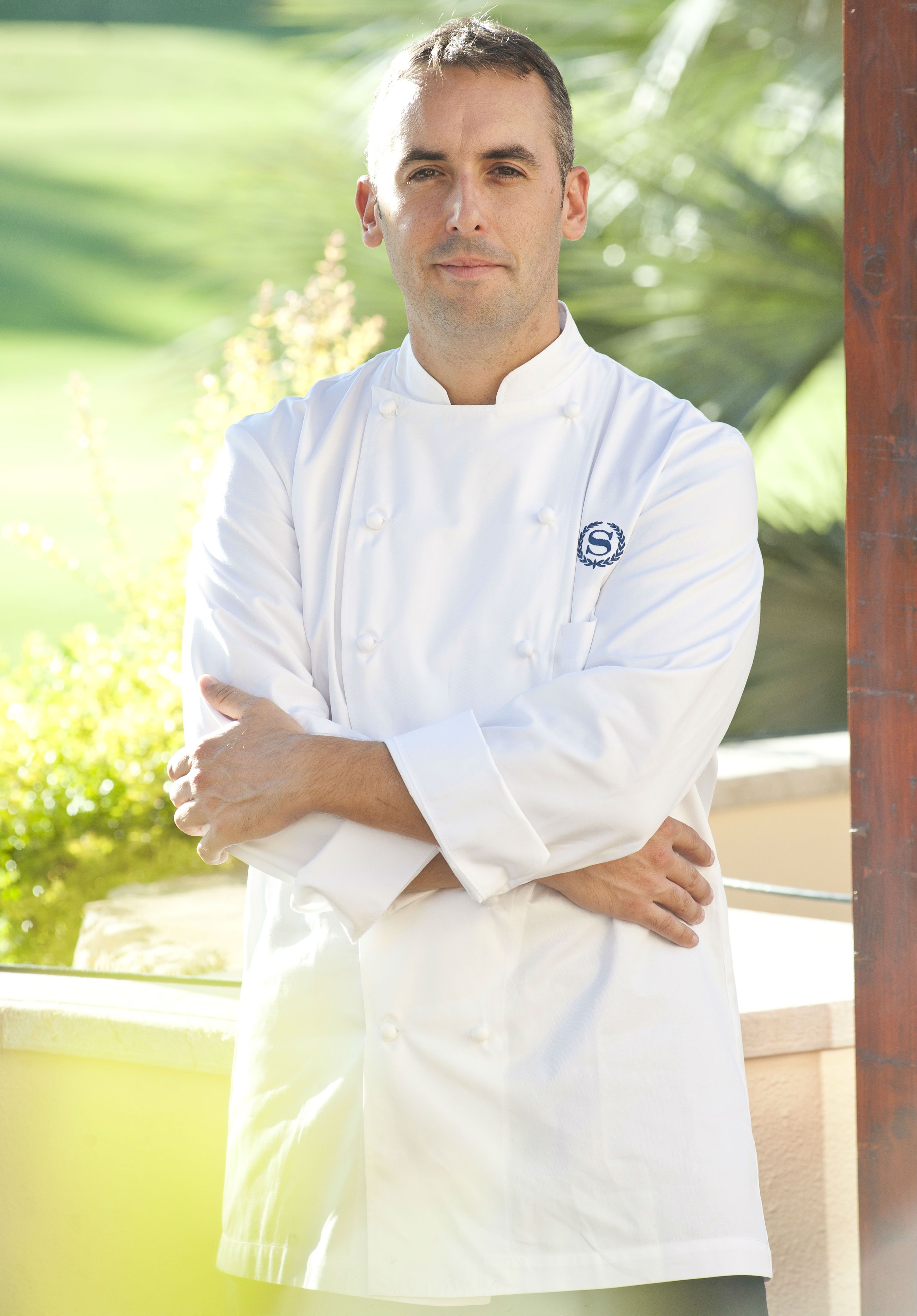 Open every day for lunch from 12 pm to 6.30 pm

Breakfast and dinner opening hours are subject to seasonal changes. Please contact the resort directly for hours of operation on specific dates.